Copy your enrollment link into a web browser and click enter.
Click START ENROLLMENT to download and run the mobile configuration file.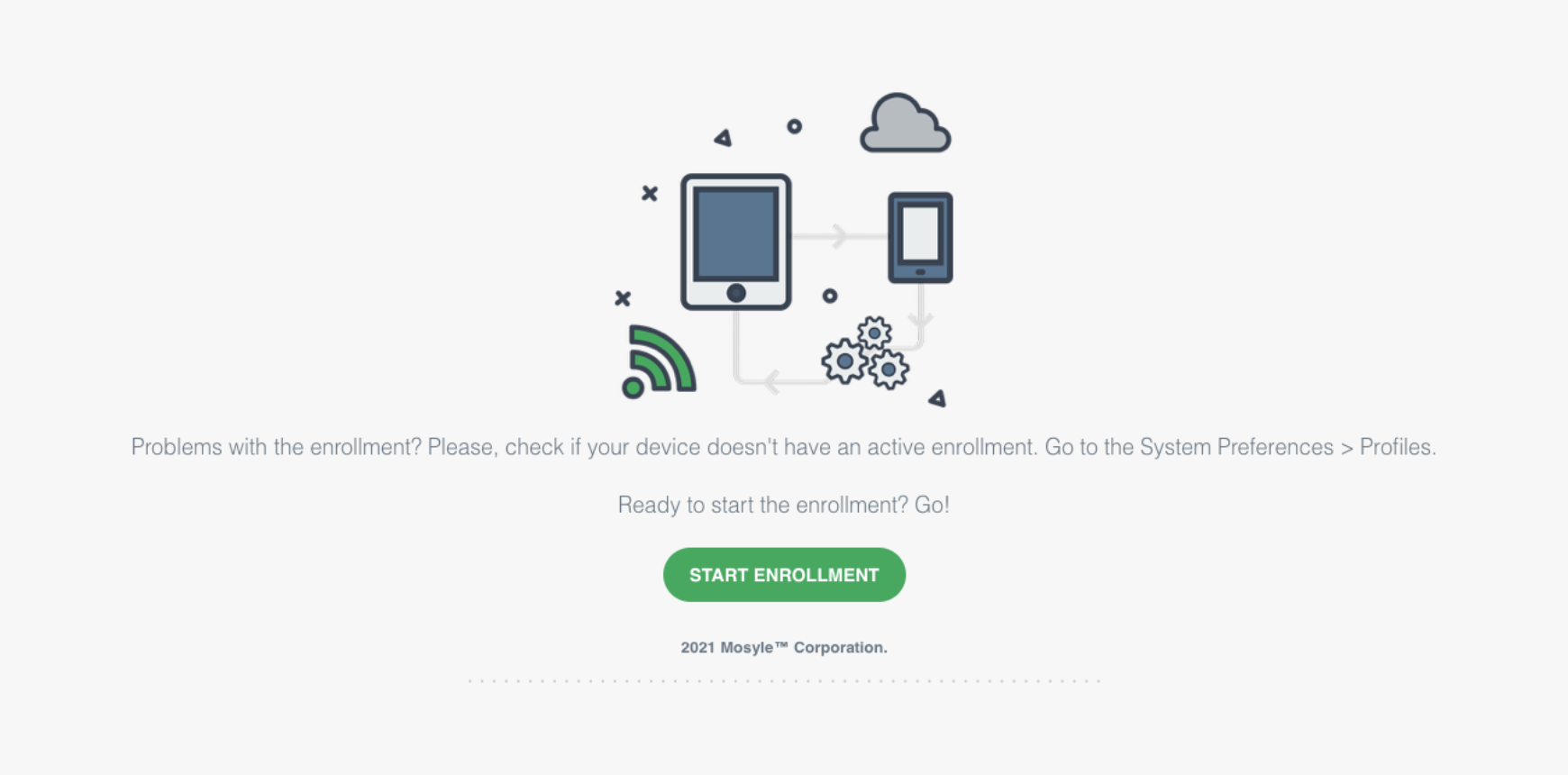 Open System Preferences
Click Profiles
Click Install Profile
Select Install when the Profiles window appears.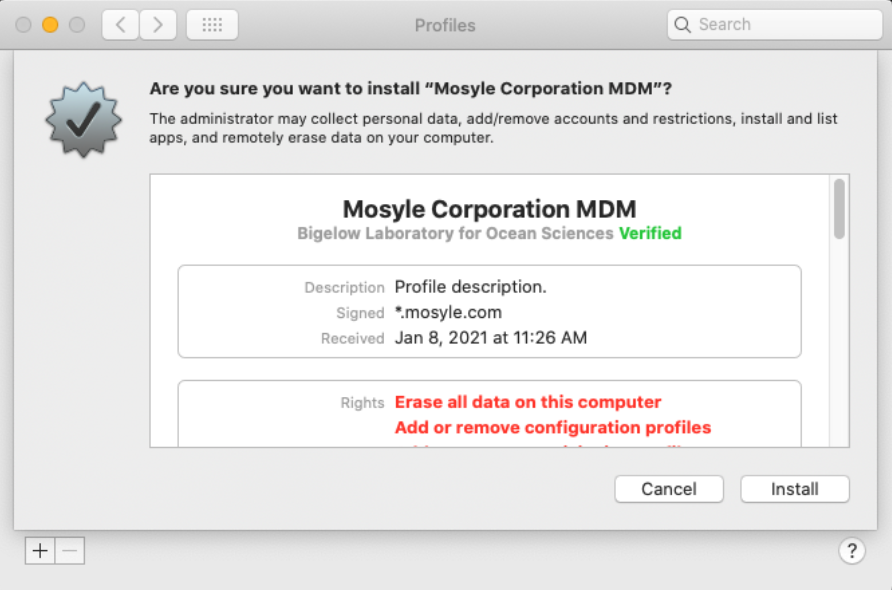 Once the installation has complete, open the Mosyle Business App.

The default applications will begin to install automatically.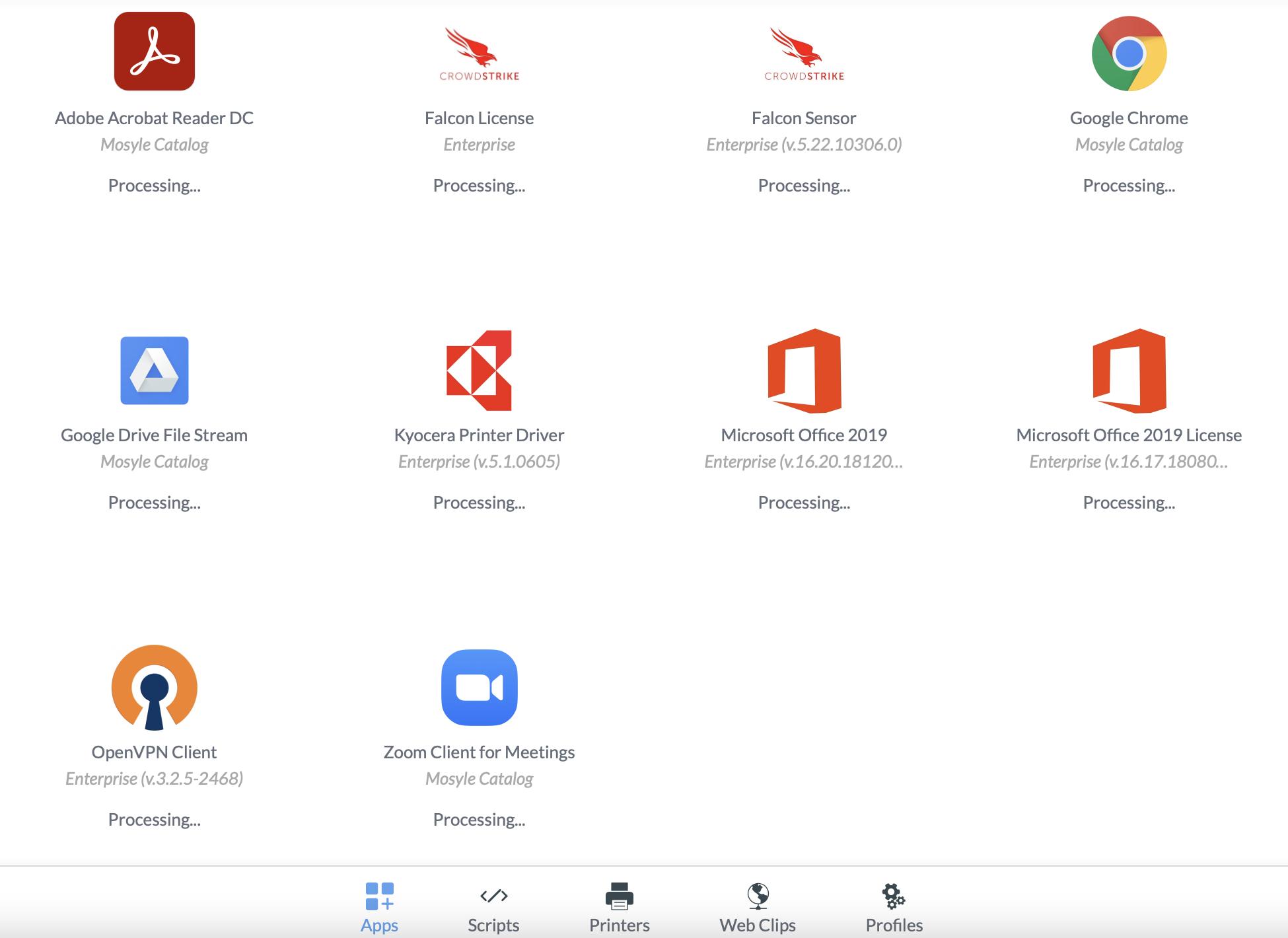 Once all of the default application have been installed, restart your computer.
Still need help? Submit a ticket.